The Project
This is an app I designed for Ferring Pharmaceuticals during my employment at a creative agency in London, UK. Bloom is an app that helps pregnant women in their fertility journey. I was in charge of designing the logo, the branding and the app.
---
Ferring Holding SA, better known as Ferring Pharmaceuticals, is a multinational pharmaceutical company that specializes in the development and marketing of drugs for use in human medicine.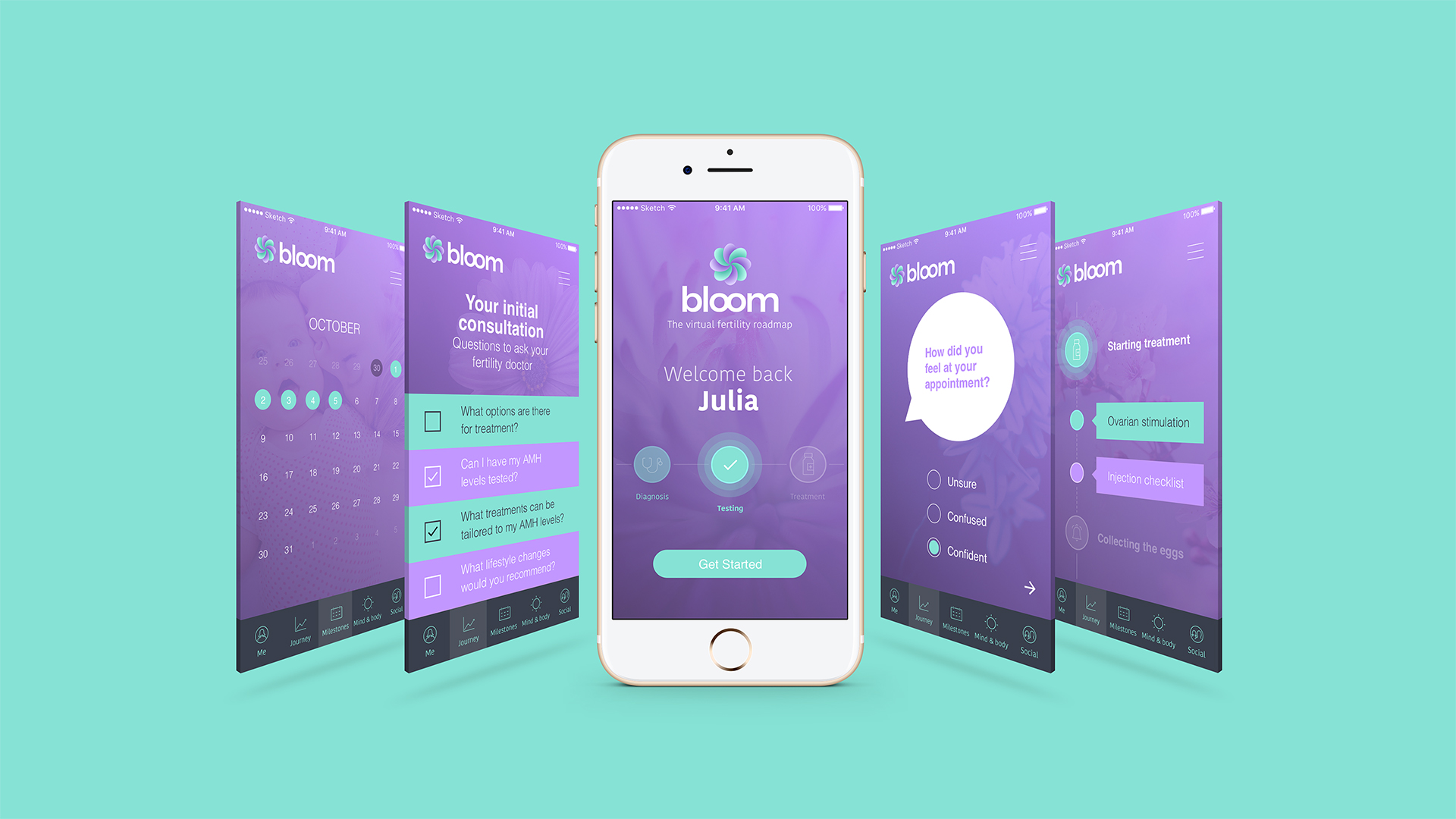 The Logo
In addition to the mobile application, I was also in charge of designing the app brand, including the logo.