An App For Indie Artists
Design concept of a music mobile app called "Muzideck". The app concept is a crossover between the 'Tinder' app and 'Sound Cloud'. The user randomly browses cards from a deck. Each card contains a song or a soundtrack created by a third-party user. The user has the choice to drop the card or add it to his own deck collection by swiping left or right. The app also allows to share cards with friends, download the favorite songs for offline listening and of course upload music.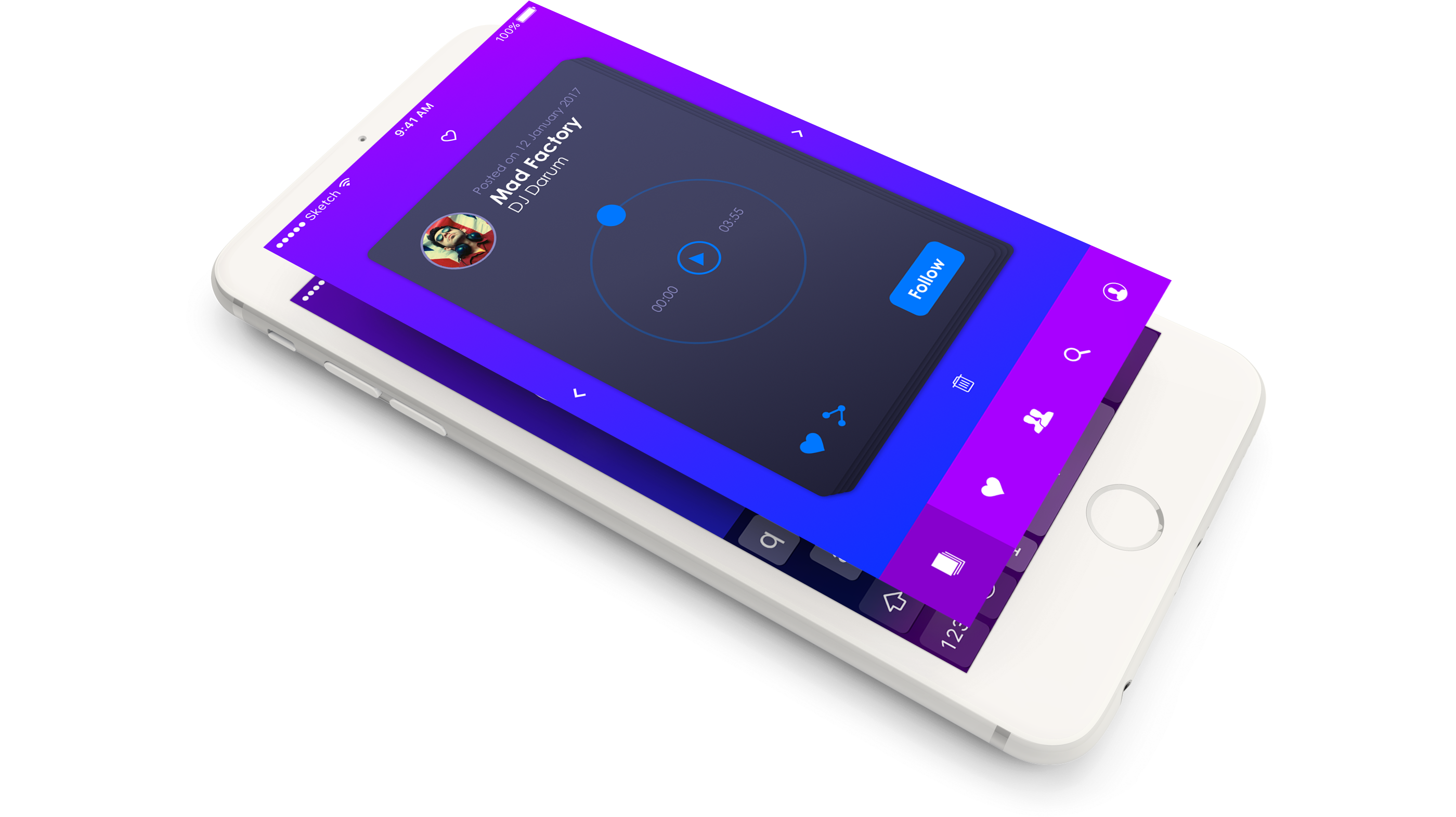 The App
The design has to be very simple and clear. There's no need to have tons of options. Each card contains the name of the artist, the song title, a progress bar, a play/pause button and a few options on the bottom such as download, share and rate.
The burger menu on the top left corner allows to adjust the browsing settings (by genres, by types, etc). The magnifying glass on the top right allows to search for a specific card/song. The bottom menu contains from left to right: browsing cards, go to personal decks, downloads, manage collection and view profile.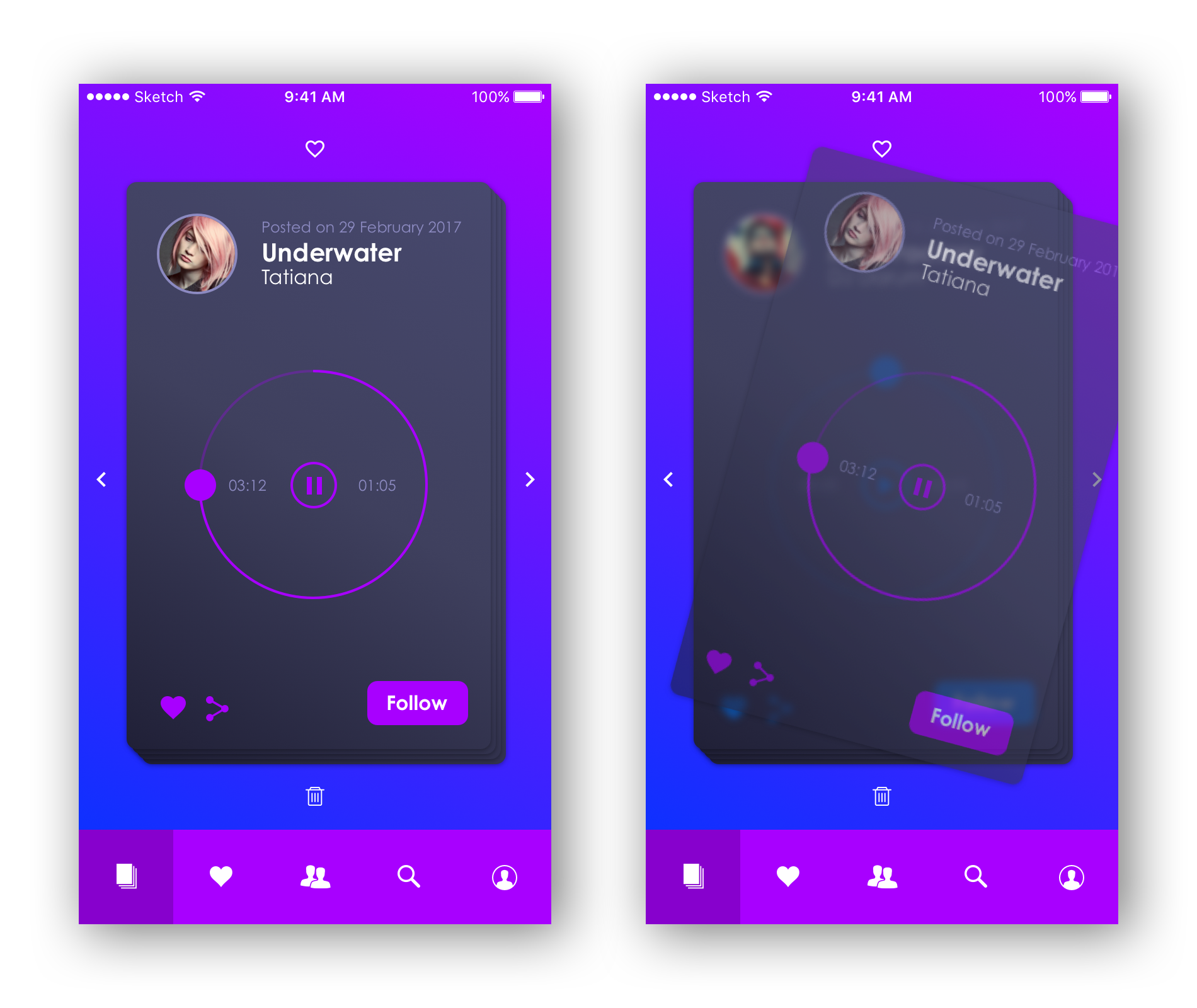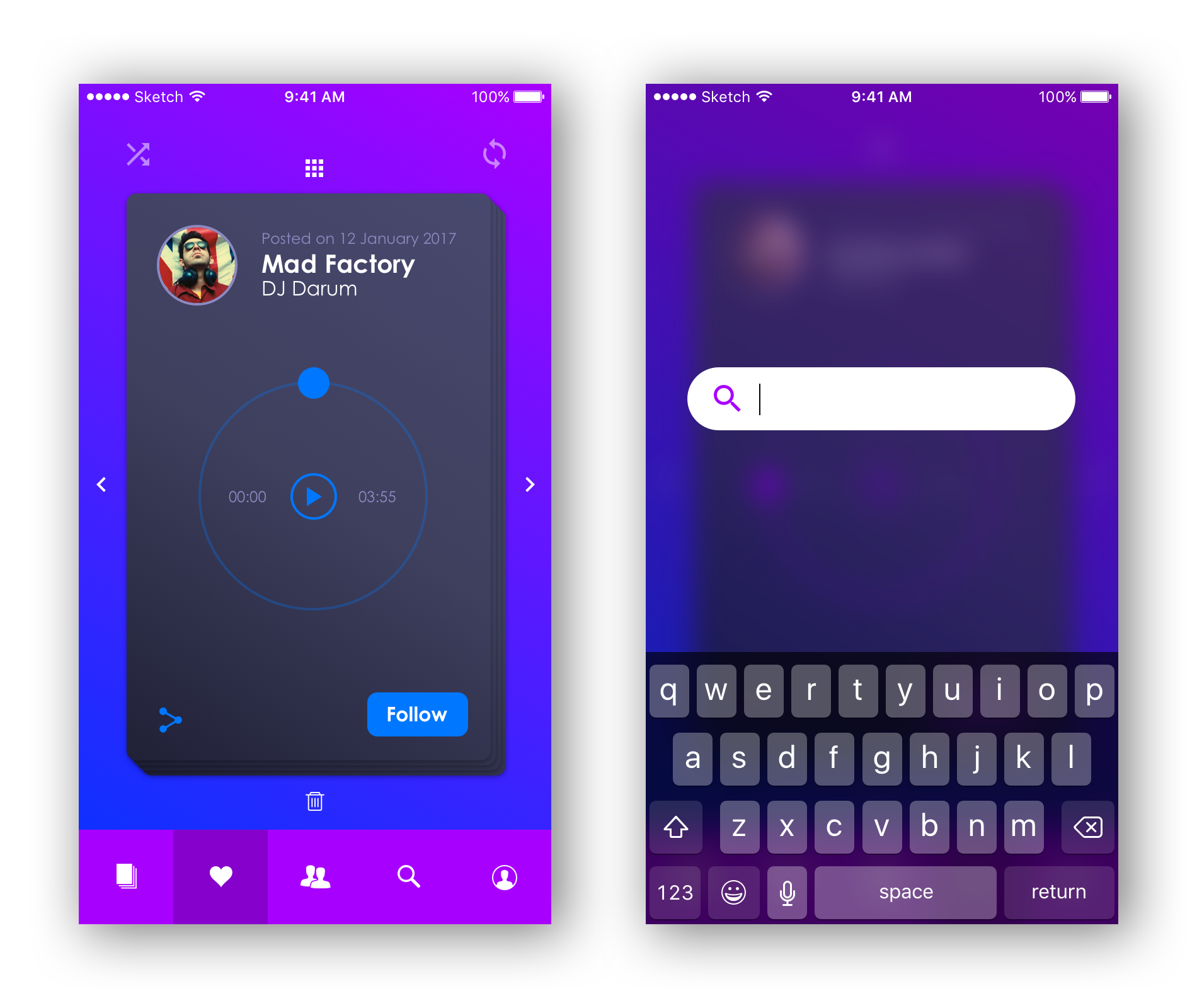 The Wireframes