A Complete VFX Project
This is a VFX project I created from scratch showing a tsunami flooding a NYC street. The work consisted of modeling the city including all the objects, texturing, lighting, generating fluid particles, animating the camera, rendering the scene and finally compositing the movie.
From modeling to generating fluid particles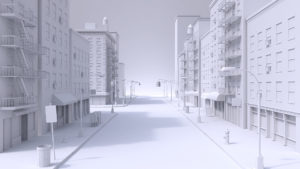 I started modeling the street which includes the buildings and all the objects.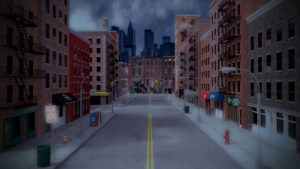 I then applied textures and an HDRI lightning.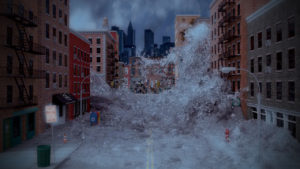 To generate the tsunami I used Bifröst, the fluid particles tool included in Maya. The post-production has been finally done in After Effects.